Best New York PMP Certification Courses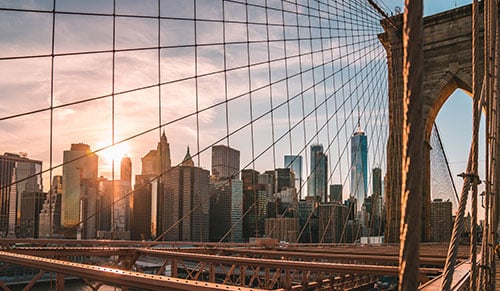 Earning the PMP certification from the Project Management Institute can be a pretty tough endeavor. You need to understand important PMP concepts and know how to apply them in the real world. Doing so shows that you're ready to work as an effective project manager.
But the hard work is worth it for your career prospects, especially if you're located in New York— where you can earn over $80,000 a year as a project manager.
For those of you in New York looking to start a career as a Project Management Professional, I've found a great set of online courses focusing on PMP content specific to your state.
Read on to see what each of them can do to help you pass your exam!
1. Brain Sensei PMP Training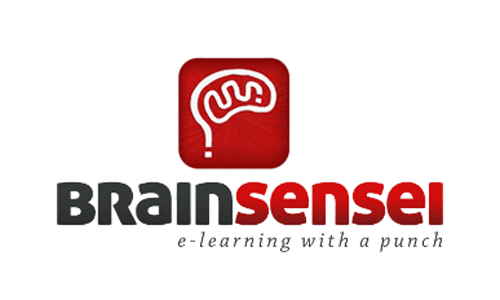 Brain Sensei makes the learning process fun by adding a storytelling aspect to each lesson.
Course Details
Brain Sensei puts in serious effort to make each of their lessons as engaging as possible. They do this by telling a story throughout their lessons, which encourages students to hear more and are having fun while learning. As a result, each lesson becomes much more memorable and students have a higher completion rate for the course.
Brain Sensei Features
1 Year Course Access
4 Practice Exams
800 Practice Questions
9 Learning Modules
Facebook Study Group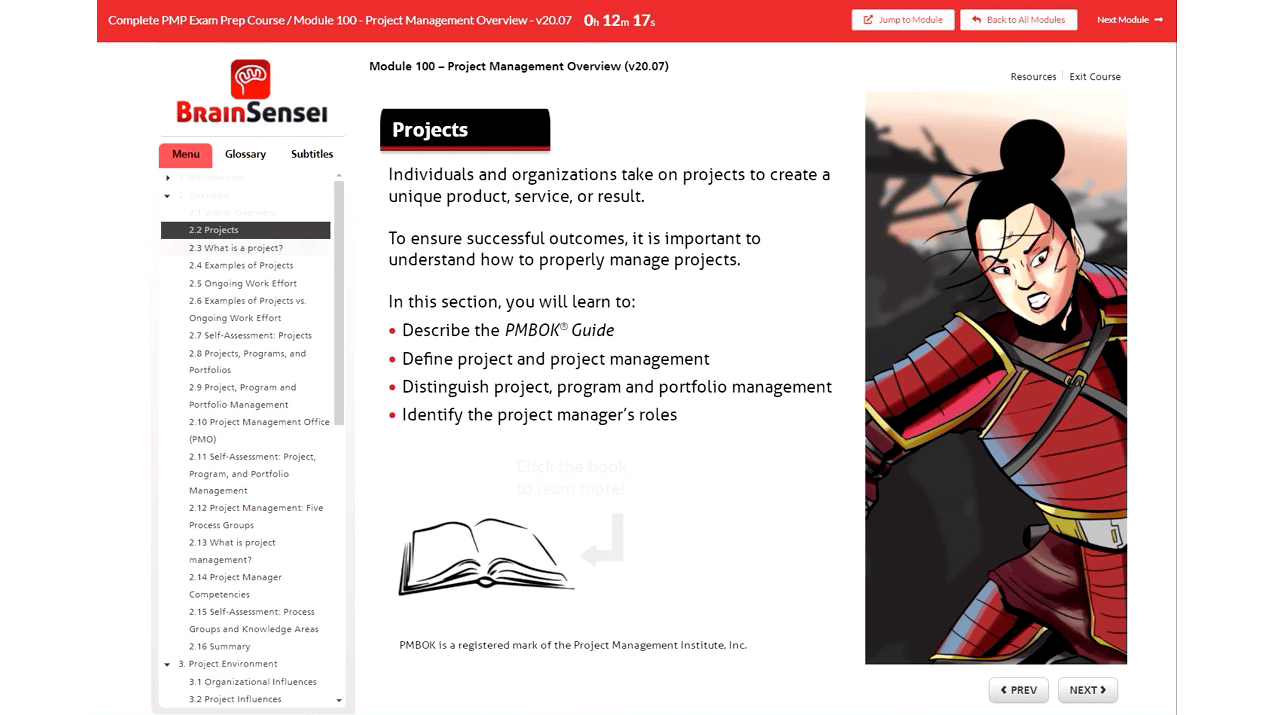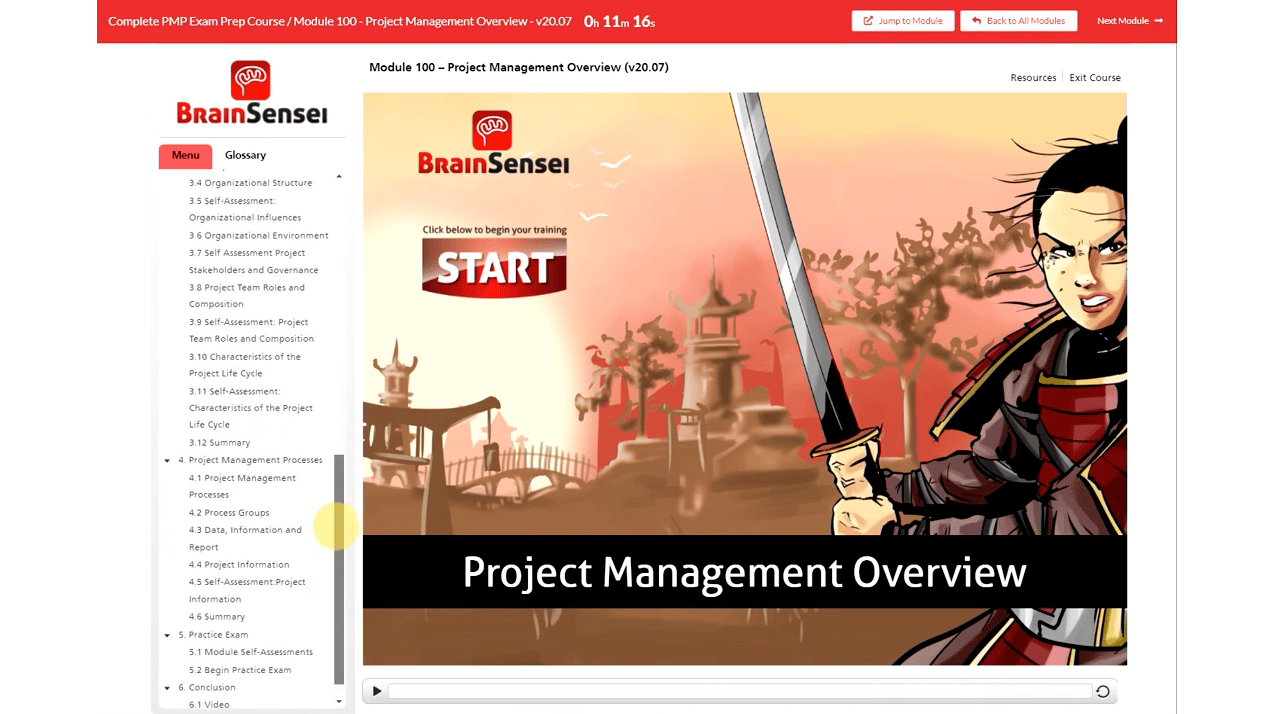 Brain Sensei PMP Pros and Cons
Engaging Lessons: Each PMP certification training session you complete with Brain Sensei tells a story along the way. This makes the course as a whole far more engaging.
Adaptive Learning: Each practice PMP exam includes questions designed to see which content areas you need extra help with as you study. This add a personalized aspect to your project management training that can't be found easily in other online courses.
Practice Tests: Each chapter of the interactive story included with this course is reinforced after the fact with a series of well made practice exams. This way, you can easily connect each lesson to PMP training that demonstrates tangible results.
Bottom Line: Brain Sensei is on the top of the list for a reason. Their lessons are unmatched and are objectively the best study option for the PMP certification exam.
---
2. PM Prepcast PMP Certification Training in New York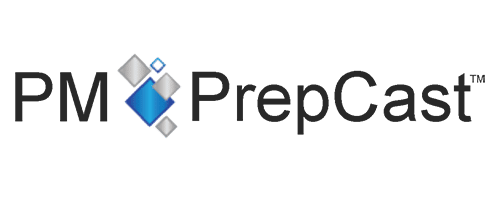 PM Prepcast's self study content ensures that you'll pass the PMP exam on your first try.
Course Details
PM Prepcast focuses heavily on self study materials to ensure that you pass the PMP certification exam. Each lesson is available in audio and video format. These are bundled with the Project Management Institute PMBOK Guide and a textbook. Your knowledge can then be applied to over 2,100 realistic PMP exam sample questions; these can be organized by subject or difficulty, and you can even craft custom practice exams.
PM Prepcast Features
Video and Audio Lectures
2,100+ Practice Questions
11 Hours of Agile Training
Offline Learning
90-Day Money Back Guarantee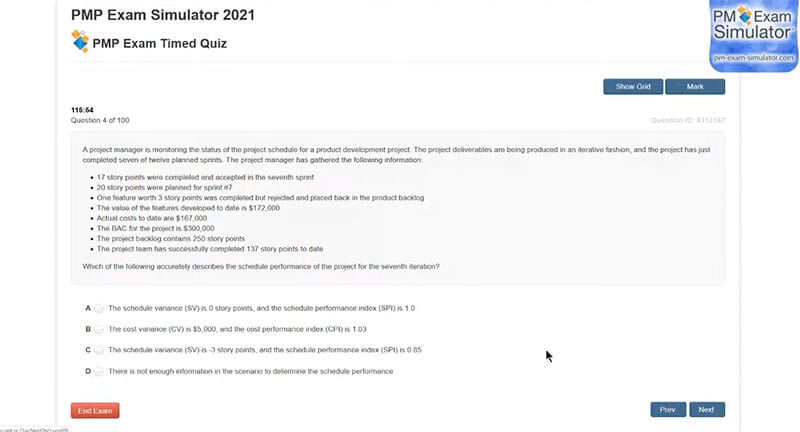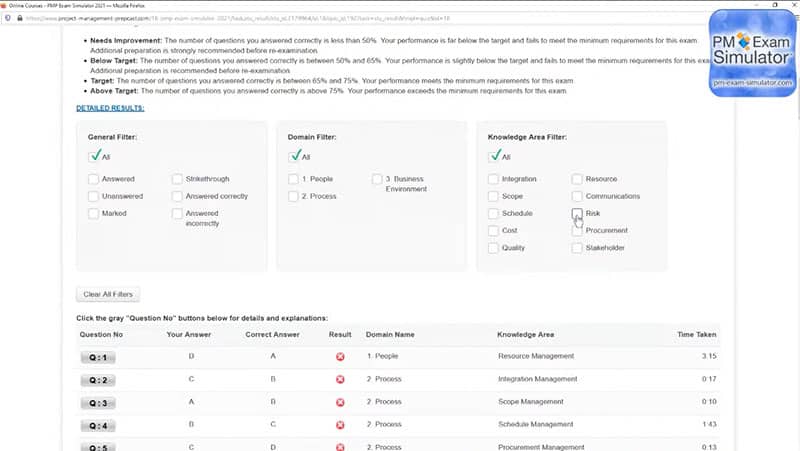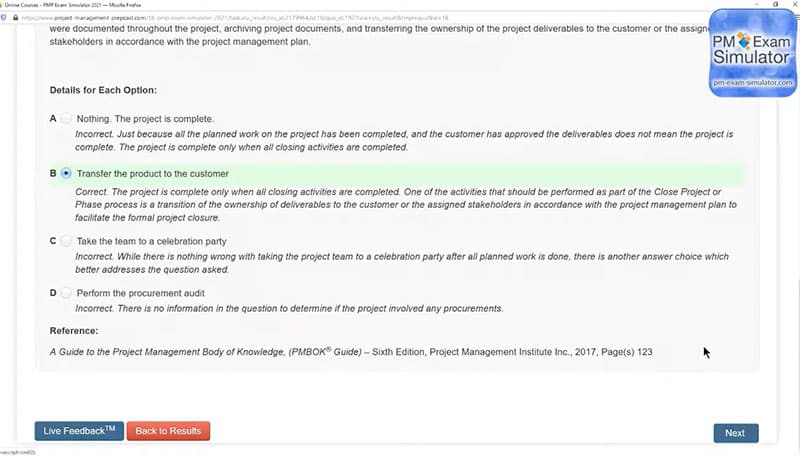 PM PrepCast PMP Pros and Cons
Exam Simulator: Students can access the exam simulator at any time to complete pre-made or customized practice exams. This will provide the experience and practice necessary to approach the PMP exam without feeling anxious.
Offline Learning: Students can download materials and access them offline on any device. This is perfect for people who want to listen to audio lectures during a commute or if they have an unreliable internet connection.
No Live Classes: All of PM Prepcast's content is focused on self study without many avenues for live support. However, you can contact a teacher for extra help if you're stuck on a particular project management concept.
Bottom Line: PM Prepcast offers some of the best self study materials on the market. Make sure to check this page out and see if it's right for you.
---
---
4. Dooey PMP Certification Course Review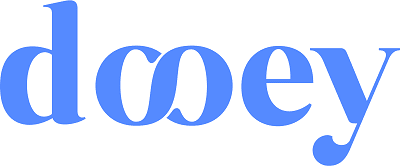 Dooey offers unlimited access to their Project Management Professional test prep program for a low price.
Course Details
Dooey's course covers important PMP concepts through digital study materials and 4 simulated exams. Plus, you'll be able to look through case studies to see how each course concept can be applied to real world problems. Best of all, these can all be completed at any pace you like— since Dooey will never cut you off from your study course.
Dooey Features
35 Contact Hours
Digital Study Materials from PMI
4 Practice Tests
720 Practice Problems
PMP Case Studies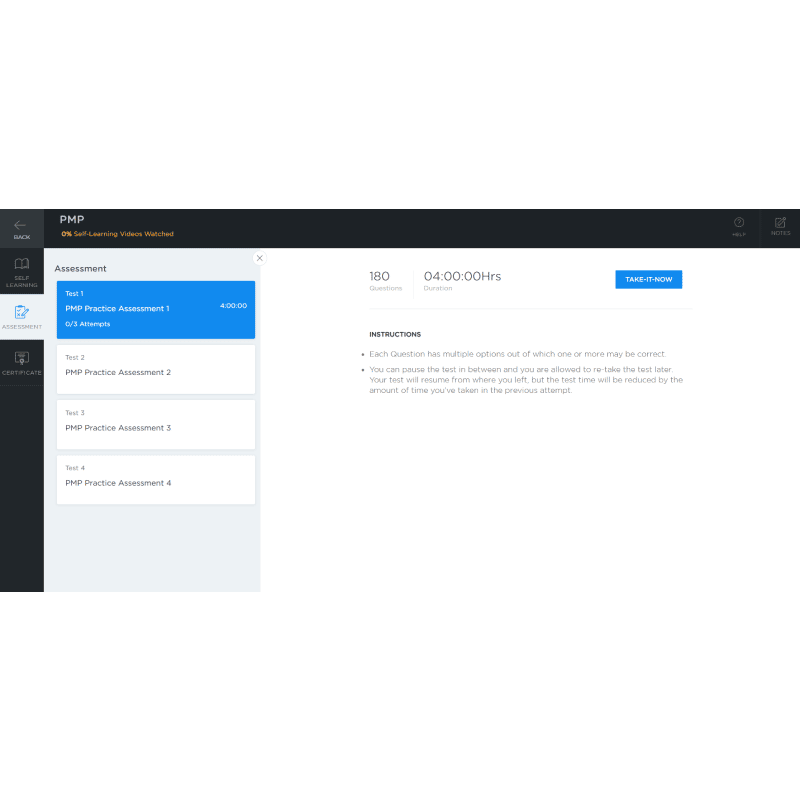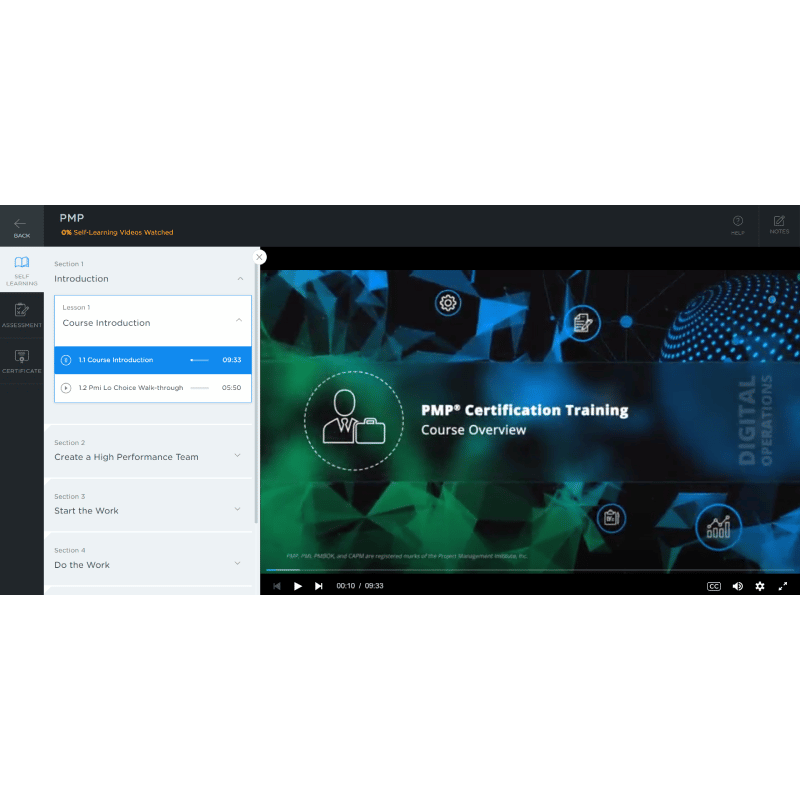 Dooey PMP Pros and Cons
High Pass Rate: Dooey's 99% pass rate shows just how reliable their course is when preparing students for a project management career.
Unlimited Access: Unlike other courses, Dooey's program comes with no time limits and an unlimited course access period. Take all the time you need to finish this project management course, even if you have to take several long breaks!
Self Study Only: Students have no live learning option when studying with Dooey. If you're interested in learning live from a tutor or instructor, you may prefer ExamsPM.
Bottom Line: Dooey offers a more affordable alternative to some of the other project management courses on this list.
---
4. Grey Campus PMP Training NY

Grey Campus offers the best live instructor support options on this list. This makes it the best resource for aspiring project managers who prefer interpersonal learning.
Course Details
Grey Campus has developed a well made boot camp program for the PMP exam. Students can learn everything they need to know over the course of a 4-10 day guided course. Each lesson includes phenomenal instructor support as they coach you through each step of the process. Consequently, you'll be able to easily earn your certification after completing this 35 hour program.
GreyCampus Features
4-10 Day Boot Camp
Exam Demos
Online Learning Platform
3 Simulated Exams
Support System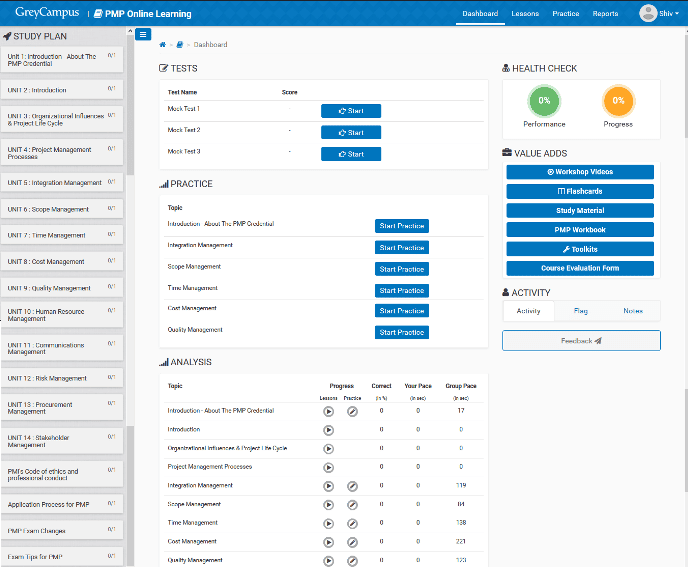 GreyCampus PMP Pros and Cons
Boot Camps: Students short on time can sign up for intensive boot camp courses. These teach you everything you need to know for the exam in 4-10 days.
Exam Demo: Included with this course is a 1 day class where a teacher will walk you through a simulated PMP exam and teach you the problem solving process.
No Long Term Study Options: Currently this project management course only offers boot camp options. If you want a longer course that still offers live instruction, try ExamsPM instead.
Bottom Line: Grey Campus is the best option for anyone hoping to prepare for the PMP exam as quickly as possible. However, it lacks the long-term instruction that you could otherwise get from Brain Sensei or PM Prepcast.
5. ExamsPM PMP Training in New York

ExamsPM's course will teach you to think and solve problems like a project management professional. They don't just "teach for the test," but you can still expect to perform well on the PMP certification exam with their help!
Course Details
This course focuses heavily on developing your problem solving skills for the exam. Your teachers understand that the content of the exam differs somewhat from the PMBOK and previous tests. That's why they don't want you to just memorize information; instead, they want you to understand each topic and learn how to apply it in a real world setting. Doing so will help you pass the exam and excel in your career after earning your project management certification!
ExamsPM Features
2,000+ Practice Questions
35 Hours of Education
Formula Guide
Exam Simulator
60 PDUs Towards Recertification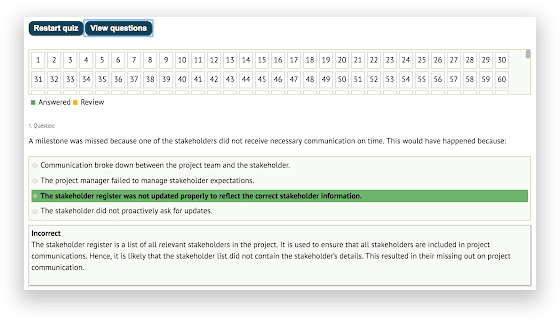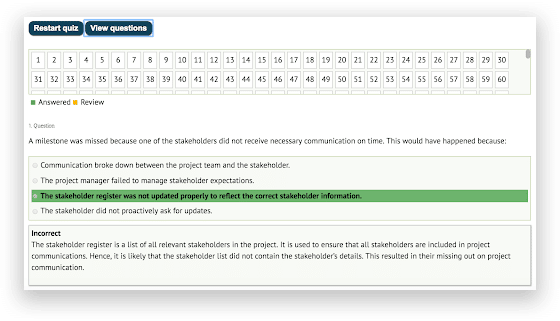 ExamsPM PMP Pros and Cons
Flexible Study Plan: Your study plan for the course is determined at the start when you submit your available times and dates for studying. This is the best motivator to keep making progress, since it's fully customizable to your schedule.
Live Learning Costs: Anyone interested in ExamsPM's live training will need to pay thousands more than those in the self study program. It's not ideal, but the quality of education makes this a worthwhile project management training investment.
---
Honorable Mention: NYU Continuing Education PMP Course

Course Details
NYU offers online classes focused on further developing your professional knowledge as a PMP. Each class is taught in a live online classroom format. You can interact with teachers and ask questions as you work your way through the material. In doing so, you can earn over 100 CE hours depending on how long you stick with the material. This is excellent for people who love to go beyond the CE requirements when learning more about their field of work.
NYU Features
7 Initial Class Sessions
Flexible Scheduling
25+ CE Hours per Course
Group Classroom Sessions
Highly Qualified Instructors
NYU PMP Pros and Cons
Multiple Instructors: Each course is taught by multiple teachers. This allows you to learn via multiple teaching styles.
CE Hours: Students taking this course can earn over 100 CE credits if they choose to do so.
Continuing Education Only: Currently this site only comes with CE courses. Those looking for their initial certification should look elsewhere, or supplement this resource with a course like Brain Sensei.
Bottom Line: This is one of the best sites around to earn CE credits after earning your certification. It may not prepare you for the certification exam right now, but it will absolutely help your professional development.