Velociteach Review: PMP, CAPM, PMI-ACP Prep Course Analysis
Earning a project management certification is a complicated process.
There's a lot to study for— after you've already decided on which certification to pursue, that is.
Whether you choose to be a Project Management Professional (PMP), a Certified Associate in Project Management (CAPM), or an Agile-certified PMI-ACP, the tests for all three are tough to pass on your first try. That's why it's so important to find the right way to prepare for them.
But which prep course should you choose? Consider this:
Velociteach offers a wide range of courses that cover many different certifications. These will help get you where you need to go in your career. Velociteach PMP, CAPM, and PMI-ACP Review has something that will interest you no matter what your future plans are.
Keep reading to learn more:
---
Overview of Velociteach

Velociteach was founded by Andy Crowe in 2002. He was a strong leader in IT project management, but he wanted to share his expertise with the world. That's why he created his company that was dedicated to providing the best instructor-led PMP exam prep materials possible.
That dedication paid off when Velociteach earned widespread recognition and praise throughout the industry. They've won many awards for their achievements in project management: the Chamber of Commerce Blue Ribbon Award, Sam Olens Community Service Award, and much more. These accolades make it easier to trust this company with your academic future.
Here are a few features you can expect from Velociteach:
Online Courses
Tutoring
Group Study
Textbooks
Flashcards
Reference Guides
Live Classrooms
Video Content
---
What's Included With Velociteach
Online Course
Each online Velociteach course covers roughly 32 hours of material. During that time you'll have access to an extremely comprehensive overview of everything that will appear on your licensing exam.
Velociteach's PMP exam prep classes consist of a series of worksheets, practice exercises, and lectures. Also, you can set your own pace by scheduling your course to be 1,3, or 6 months long. You have the freedom to make your own study choices.
Essentially, the most essential management certifications are represented in Velociteach's catalog: PMP, CAPM, and PMI-ACP content. You can also use these courses to earn some PDUs for maintaining your status.
No matter where you are in your career, there's something to be gained from Velociteach's course content.
Group Training
Velociteach offers group training for their PMP, CAPM, and PMI-ACP study courses. These sessions allow you to work with your friends or coworkers as you prepare to take your certification test.
Group sessions are excellent for studying because they keep you accountable and allow people to share ideas and study methods. Plus, the expert instructor will help you work through difficult course concepts as a group. They'll also encourage discussion with your peers. Doing so makes the course more personal and less dry, which goes a long way towards keeping everyone engaged in their learning.
Self Study
Self study options are available for Velociteach's PMP exam prep course. These include textbooks, flashcards, reference guides, and more. Each of these works great as supplementary materials for another prep course, and they're accessible offline.
---
Velociteach Pricing
What course do you plan on taking? Whether you choose an online course, group tutoring, or self study, your final price tag can vary significantly.
To start, their self-study exam prep materials are fairly cheap— each textbook costs around $60, and flashcards are only $8. The best deal here is their all in one kit which only costs $150.
Next up are online courses. Each course can cost anywhere from $200 to $500 depending on their content. Typically these courses are 32-47 hours long and include a wide range of study materials.
Finally, the in-person classes are the priciest option and cost about $2500. Each class is four days long and includes expert instruction and study materials. This option is expensive, but you'll find it well worth your money in the end.
---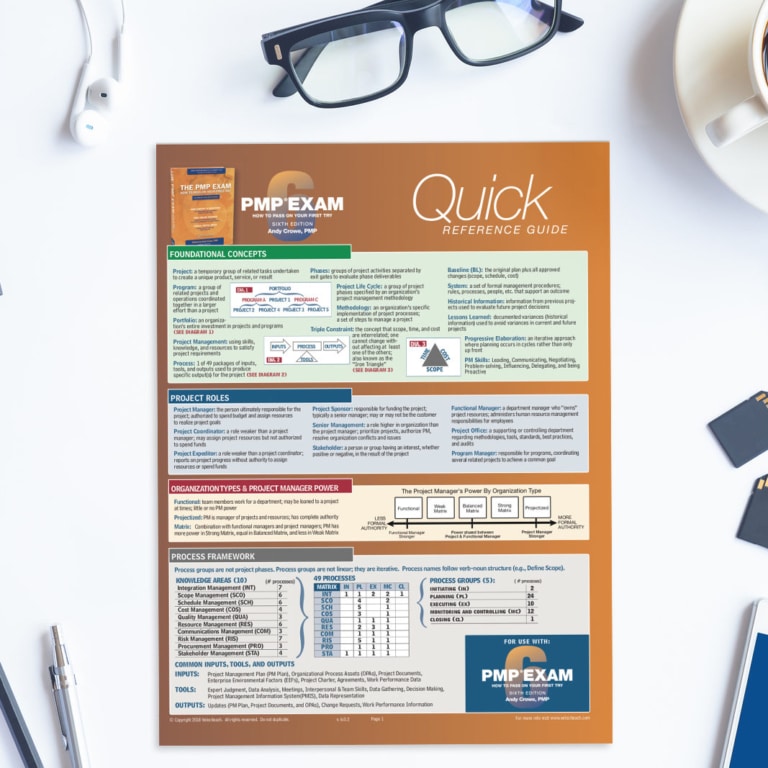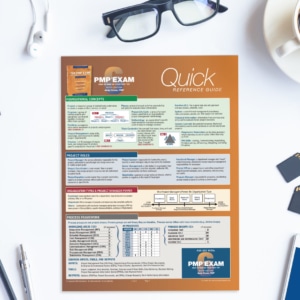 Velociteach Pros & Cons
You might still be on the fence about these courses. If so, make sure to check out these pros and cons for this project management training company:
Pro – PMI Aligned: All PDU courses from Velociteach meet each side of the PMI Talent Triangle. Because of that, it's very easy for you to maintain your certification.
Pro – Expert Teachers: Every instructor is highly trained and has years of experience teaching. You'll always have access to the highest quality materials and instruction when preparing with Velociteach.
Pro – Individual Activation: When you buy a bundle, each course is activated individually. Extended access in this way means you're never forced to complete multiple courses in the same time frame.
Con – Separate Bonus Materials: Unlike their competitors, Veloteach's self-study materials don't come bundled with online courses. It doesn't cost much more, but the need to purchase them separately can be annoying.
---
Frequently Asked Questions
Still curious about Velociteach? Check out the answers to these questions if you want their help to pass the PMP exam.
Q: What is Velociteach's return policy?
A: If you're dissatisfied with your purchase for any reason, simply contact Velociteach within 5 days of your payment. You'll receive a full refund. Bear in mind that you can't receive a refund if your certificate of completion has been generated.
Q: Are Velociteach courses mobile friendly?
A: Yes. You can complete any and all Velociteach courses on any device. There are no limits to your learning in this regard.
---
Ideal Customer
Still don't know if this PMP exam prep course is the right fit? Read these final recommendations to see if you're the ideal customer for this content.
If you like to learn in a group, this is the course for you.
If you enjoy live content, this is the course for you.
If you like to supplement learning with self study, this is the course for you.
If you only want to study offline, this isn't the course for you.
Final Recommendation
Velociteach is one of the best options for certification courses— whether you want to be a Project Management Professional or earn some other PM certification. Each course is well designed and expertly instructed, and you have a ton of choice in what format you use.
At the end of the day, Velociteach is well worth your time and money. Check them out today and see for yourself!
COMPARE THE BEST PMP REVIEW COURSES
Bryce Welker is a regular contributor to Forbes, Inc.com, YEC.co and Business Insider. After graduating from San Diego State University he went on to earn his Certified Public Accountant license and created CrushTheCPAexam.com to share his knowledge and experience to help other accountants become CPAs too. As Seen On Forbes